Hello, my name is Blossom. I'm a 4 year-old healthy, spayed, house trained, 45 pound girl who was rescued from a not-so-great situation. Before coming to AGK I didn't know humans could be so loving, that grassy yards to run in existed, and dogs got food every day. Since coming to AGK I've learned that humans are not so scary and my foster mom says I have come a long way. At first, there were days when I was so scared, I would not come out of my crate. Now I only use a crate when foster mom and dad leave, or when a safe place is needed. Learning obedience skills and having a confident dog around, makes me feel comfortable and more secure. I enjoy being around and playing with nice dogs. My foster family lives in Chattanooga, TN and we prefer I be adopted to a home in that area (Cleveland, Lookout Mtn, North GA, etc) because it's important that I make a slow transition into my new home.
Foster mom says I am about the sweetest thing ever. I love to run, swim, and have been known to paddle board with my foster dad. I like to take walks, but still get a little nervous being out in the big world. On walking adventures, I stay right next to foster mom or dad like I have been taught. Having a consistent routine is important to me. I always begin my day around 6:30am by waking up foster mom and/or dad to take me out. They don't have to set their alarms anymore thanks to my being so prompt. I am not as anxious at home anymore, but when new people approach, it makes me uneasy. Foster mom puts me in my crate until I get used to the situation; she lets me out when I settle.
My favorite hobbies are chasing cats, birds, squirrels and running. Having water around is great fun for me, I like to run in an out of the lake all day long. Having a physical fence is an important feature to have in my forever home because it makes me feel secure. Foster mom and dad tell me I have such a pretty smile when I'm getting loves. I smile now because I feel super special.
*My Ideal Home*
* At least one confident dog * Physical fence * A consistent routine
* A family who is patient and understands I have fears and anxiety from my past life
* A family who will continue my training routine – it gives me confidence
* Cat free home * Home on the quiet side * Children 12 years old or older
*A family that will give me space while I am adjusting to my new home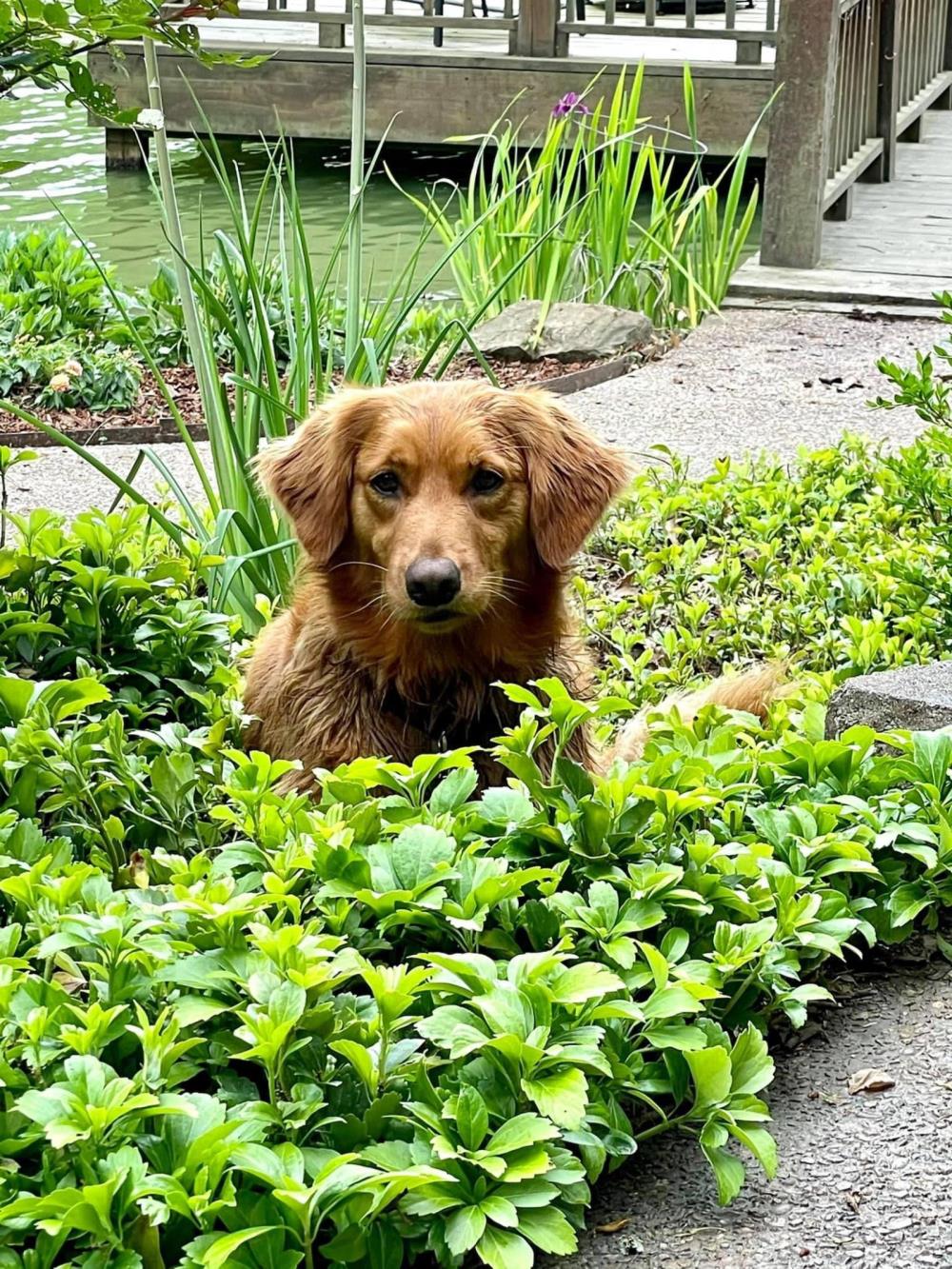 Name:
Blossom 2
ID: 2020-033
Weight: 49.60 lbs.
Gender: Female
Attributes: *Afraid of strangers*Crate Trained*Good with Dogs*Housebroken*Needs another confident dog*Needs physical fence*Small children - no*Special needs*Sweet*Timid